What is Pulpit Supply?
Pulpit supply is a ministry that helps your local church fill your pulpit in times of need, such as when a minister is on vacation or has an emergency. Churches, the ministers listed below are available for pulpit supply. Please contact them directly.
Each church and Pulpit Supply Minister may negotiate their own compensation. A typical honorarium is $125-250 per Sunday, depending on the size of the church and the number of services required.
The Rev. Dr. Ralph S. Datema has been an ordained UCC Clergy since 1970 and has had his Standing in the RMC since 1982. He is a Diplomat in the AAPC (American Association of Pastoral Counselors – now a part of ACPE – Association for Pastoral Clinical Education – ACPE), is a Licensed Marriage and Family therapist in Colorado (LMFT) and is a member of AAMFT (American Association of Marriage and Family Therapists). He has served numerous churches in the Conference as an interim pastor, served one UCC Church as solo pastor, and one Disciples of Christ Church as a solo pastor. He also completed a two-year contract with the local Disciples region as their Interim Regional Minister. Dr. Datema is available for pulpit supply as well as teaching/facilitating courses and workshops in addressing congregational health and social challenges.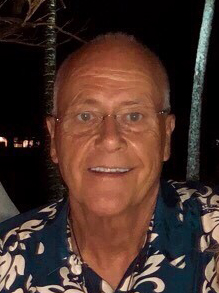 Having been ordained for the past 28 years in the UCC, I have served three churches, three as senior pastor and one as Minister of Pastoral Care and Community life. My focus in my work and in my Sunday reflections has always been spirituality and the care for others in relationships. Topics such as, loving others as we are loved by Christ and seeking reconciliation wherever possible. Being an Ecumenical Franciscan for the past 21 years has only furthered my awareness and care for the sick and the dying. I would welcome the opportunity to serve if the occasion arises.
Rev. Cal Kemper, M.S., AAPC
Cal loves to preach, teach, and pastor in most any setting. He is also a professional pastoral counselor and has an energetic, entertaining, and personal style in serving our churches. Cal is ordained and has been a pastor in several different RMC churches. He currently lives in Thornton, Colorado. His background and talents include being an elementary and middle school teacher, a professional musician (saxophone, drums), a public school administrator, psychologist for public schools and mental health centers, a family counselor in private practice, a college psychological researcher, a daily radio talk-show host, contemporary worship leader, and new church start pastor. He is available for individual Sundays (or other worship days), Sunday series (more than one worship in a row), and will travel to RMC churches to lead worship, communion, and/or do pastoral care.
Mark is the Director of Christian Formation for Adults at Plymouth UCC in Fort Collins. During the school year, his availability is sketchy; he is more available during the summer when there are not regular Formation events in his home congregation. He serves as the ONA Coordinator for the RMC, so has particular expertise speaking to ONA issues. The rest of the time, he is a dedicated lectionary preacher, who likes that the lectionary makes him grapple with texts he otherwise might avoid. His D.Min from Iliff focused on homiletics, and so he employs a variety of preaching styles. He also raises goats, stories of which often creep into his sermons! How come goats get such a bad rap in the Bible?
Karen earned her M. Div. from the Iliff School of Theology in 2013, having received a Master's Degree in Christian Education from there some years earlier. She has worked as Christian Education Director at Community UCC in Boulder, interim minister in Hayden (northwestern Colorado), and after ordination in 2016, pastor at First Congregational UCC in Pueblo, where she was involved in community social justice issues, summer sabbatical interim at First United Church of Arvada, and, most recently, as chaplain at Frasier Retirement Community in Boulder. Karen's focus in preaching is on bringing the Biblical stories to life and present day relevance with historical context, a sharing of God's deep and unconditional love for all people and all Creation, with the understanding that God holds a preferential option for the poor and otherwise marginalized, and with humor. She believes God wants us to find joy. Karen is available for preaching, teaching adult book and Bible studies, and interim or bridge positions within a ninety mile radius from her Louisville home.
Before relocating from the Southwest Conference UCC in 2016, I served as a UCC Commissioned Minister in a multi-denominational church in northern New Mexico, then served seven years as a hospice chaplain and five years as a hospital chaplain. I work also as a certified Spiritual Director/Companion and a Veriditas trained Labyrinth Facilitator and former church organist. I enjoyed doing frequent pulpit supply for PC(USA) and UU churches in northern NM and have enjoyed serving as pulpit supply in northern Colorado and southern Wyoming UCC churches. I am available for pulpit supply within 90 minutes of Fort Collins. My passions include relating Biblical stories to unconditional love of creation, self, and others and to social justice issues of our time.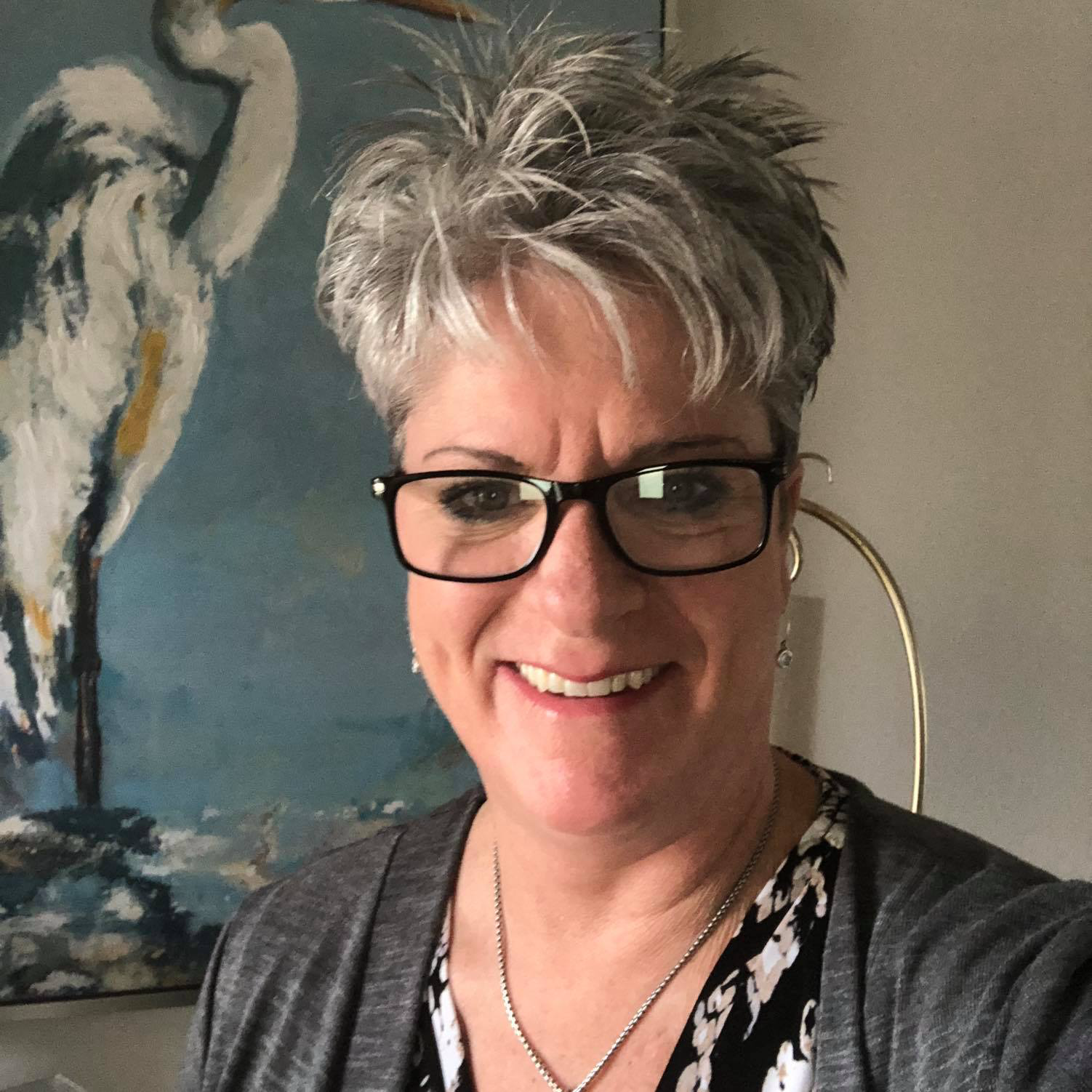 Cheryl is an ordained clergy woman in the Metro Denver Association. She is a Chaplain in Residency at Littleton Adventist Hospital and a former Hospice Chaplain. Cheryl also served National Jewish Hospital and the New York Health and Hospitals System as a TeleHealth Chaplain during the emergence of the COVID-19 pandemic. Cheryl is a graduate of Iliff School of Theology with an MDiv and was awarded the 2018 as the Ronald E. Sleeth Preacher of the Year. She has completed 7 units of CPE through ACPE/CPSP. Cheryl is available for pulpit supply, special requests, and workshops. She is an experienced Preacher, Chaplain, Spiritual Life Coach and Workshop Facilitator and has shared her gifts throughout the UCC, Presbyterian and Methodist communities in Colorado. Outside of her regular chaplaincy obligations, Cheryl is a Writer, Wedding & Funeral Celebrant, Spiritual & Pastoral Counselor, Life Coach, Workshop facilitator, Authentic Motivational Speaker and Curator of Sacred Spaces (www.illuminationcss.com). Cheryl currently is in the final stages of a book grounded in personal stories and lessons that have shaped her as she seeks to live and serve through Embodied Wholeness. Cheryl is a member of Columbine United Church and a mother to a teenage daughter, Jaida.
Available for pulpit supply in Southeastern Association. After 40+ years of educational ministry in a wide variety of settings (I am a Commissioned Minister), I "retired" in 2011. Since then I have enjoyed doing worship leadership, especially providing meaningful and accessible worship for people of all ages. I have always loved exploring the Scriptures; putting my reflections and ponderings into a sermon is my new learning edge. I have also served as an interim in 5 smaller congregations.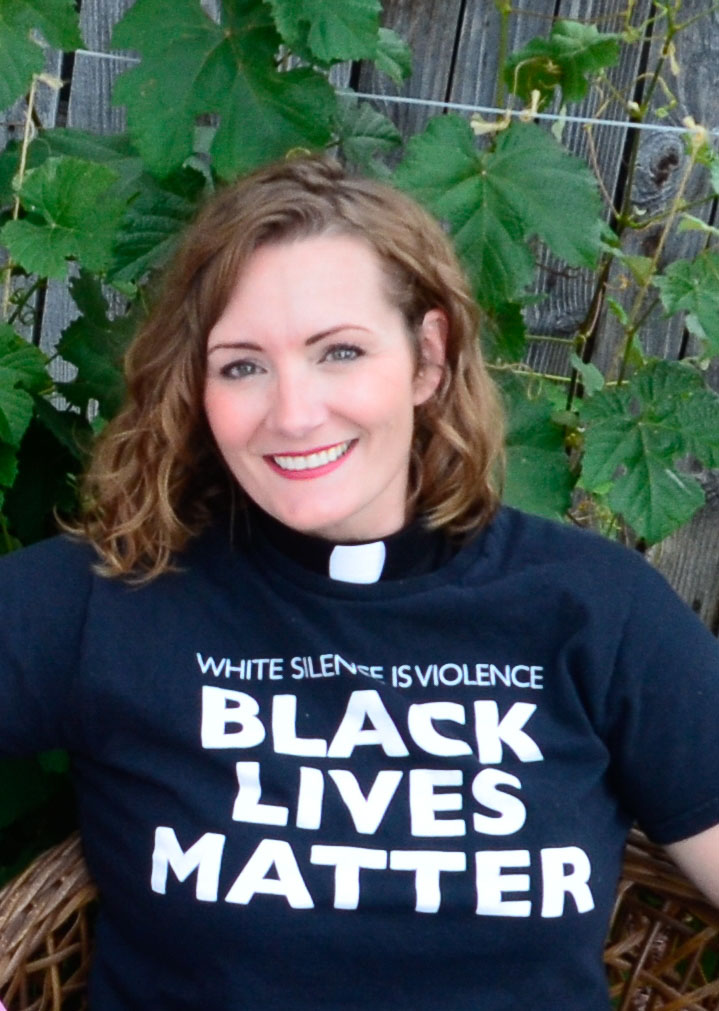 Rev. Dr. Jenny Whitcher (she/her) is the Minister of Prophetic Formation and co-founder of Juniper Formation, an ecumenical faith community of the UCC. Juniper Formation's mission is to prophetically reimagine the Church from the margins. As part of her ministry, Jenny works with local congregations and denominations in relational discernment and co-creation of new and transforming ministries. Jenny is an entrepreneurial minister, community organizer, and theologian committed to social justice. She has over 15 years of experience coaching and mentoring leaders, teaching, and developing community partnerships. Her work spans nonprofit, congregations, and higher education. Her areas of expertise include: change management; entrepreneurial and prophetic ministry formation; democratic culture, leadership, and pedagogy; and social change theory and practice. She is an ordained minister in the United Church of Christ (UCC) and was the recipient of the Peacemaker Award from the Rocky Mountain Conference of the United Church of Christ in 2006. She has a B.A. from New York University, an M.A. in International Human Rights from the University of Denver, and a Ph.D. in Religion and Theological Studies from Iliff School of Theology & University of Denver. (full bio) Jenny is able to travel and available for single or series preaching, worship leadership, education/training, and consulting. She is most interested in working with congregations around the prophetic, justice-centered, and hope-filled future of the Church.
I am an ordained Minister and I have an M.Div., from Wesley Theological Seminary. I love to preach, teach and serve God's people. I have been in Ministry for eight years. I have served as a Senior Pastor, Bible Study Teacher, Ministry Associate Pastor, Retreat Leader, and Keynote speaker for Women's events. I am an anointed, Holy Spirit filled woman of God. My Ministerial strengths are – Preaching, Teaching, Prayer, Biblical Knowledge, Pastoral Care, Mission/Outreach, Storytelling. I preach on social justice, loving Christ and each other, peace, Salvation, redemption and other biblical texts. The Bible verse that speaks to my ministry is, Ephesians 4:11-12 – So Christ himself gave the apostles, the prophets, the evangelists, the pastors and teachers, to equip his people for works of service, so that the body of Christ may be built up. I serve norther Colorado to Downtown Denver.
An ordained UCC minister, Elizabeth has served churches in Rhode Island and western Colorado. She currently lives in Colorado Springs, where she provides chaplaincy services to persons residing in assisted living facilities and tutors in math, English, ESL, science, and music (piano). She is a member of the First Congregational United Church of Christ and serves as a Stephen Minister, member of the Minister in Discernment Committee, and coordinator for the Visitation Ministry. This past summer she filled the role of Interim Associate Minister through the three-month sabbatical of their Associate Minister. The call to ministry first came to Elizabeth in her teens, but it was not until her early retirement from a 30-year career in engineering consultancy that she finally answered that call. She earned her MDiv from Andover Newton Theological School in Boston, MA, served as the Associate Minister at Newman United Church of Christ in Providence, RI, and as a chaplain at the Massachusetts State Psychiatric Hospital in Worcester, MA. In addition to her ministerial service, Elizabeth has developed and led women's and youth retreats and service projects, citizen participation programs, and focus group discussions on white privilege, as well as professional experience in teaching, project/program management, business development, contract management, and project correction efforts. She is deeply interested in issues related to social and environmental justice. On the personal side, Elizabeth enjoys reading, writing, painting, hiking, camping, golfing, skiing, and traveling (time permitting). She is incredibly grateful for her three children, their spouses, her eight grandchildren, and having had the opportunity to live, work, and experience the people and cultures in nine states and three other countries. Elizabeth is available for pulpit supply and interim assignments on Colorado's front range and Utah.
Terra Dabney has an MDiv from Candler School of Theology, where she also got a Women in Theology in Ministry Certificate and a Justice, Peace, and Conflict Transformation concentration. She is a transgender woman and a skilled preacher, and is able to take Bible stories and tell them in a new way that keeps them fresh and brings out something for us today. She has a passion for talking about the unconditional love of God and social justice issues. Terra is an MID in the Platte Valley Association. Terra lives with her fiancee, Virginia, and their dog, Selah, in Aurora. Terra enjoys performing music, playing multiple instruments including her voice. She also loves to go for hikes and long walks outside, and she loves to play volleyball. She also likes TV shows, especially animated ones, and books.
Candace Woods (she/her) is a Colorado Springs based Member in Discernment, open to travel to provide pulpit supply or preach via Zoom. She graduated with a Master's in Divinity from Iliff School of Theology in 2019, with a certificate in Social Justice and Ethics. Candace owns and operates an entrepreneurial ministry called Woods + the Wild (www.woodsandthewild.com) which focuses on the wild intersections of gender and sexuality, faith and spirituality, and bodies and nature. As an experienced sexuality educator, Candace loves to preach on topics related to LGBTQ+ inclusion, building cultures of consent, and the belovedness of all types of bodies. She is an herbalist and lover of the Earth, so themes of forests and mountains and oceans are often used in her sermons. Candace is a skilled worship leader and liturgy writer as well, bringing in song and poetry into church services. Additionally, her history in evangelicalism and as a pastor's kid allow her to connect with many types of UCCers and preach to contextual needs in congregations. Personally, Candace lives with her partner, 2 dogs, 4 chickens, and a beehive on a little urban farmstead. She loves to be outside, whether hiking, camping, or in the garden, and she also loves connecting in community over coffee or a beer, dreaming up how to co-create the future with God and her neighbors.