Ages 13-18
June 25–July 1, 2018
Mark your calendar to join other RMC youth in beautiful Honolulu, Hawaii!
Camp Cost: $1600.00
Check-In:
Check-Out: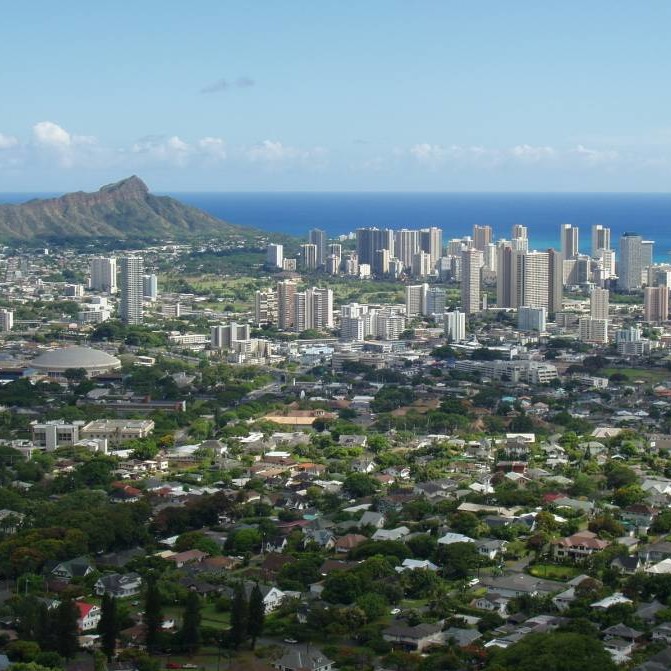 Western Regional Youth Event (or WRYE) is a Conference that happens every four years for the youth in Western regions of the United Church of Christ!
Youth who attend WRYE learn new ideas and skills in workshops; give back to the community through service projects; grow through inspirational speakers, musicians, and artists; and engage with one another while growing and developing spiritually and emotionally. It is a spiritual, fun, broadening, and transformative experience for all involved!
This year, WRYE will be held at the University of Hawai'i at Manoa on June 25-29, 2018.
Families can sign their youth up at the WRYE website—BUT, we invite you to travel with the Rocky Mountain Conference! We'll travel as a group to Honolulu,and we'll stay until July 1 to engage in some local mission work.
The event is being planned by volunteers from the Western Conferences, the O'ahu Association Youth Committee, and various leaders across the UCC. To earn more about WRYE, please contact RMC Outdoor Ministry leader Rev. Christopher Gilmore at chris@rmcucc.org. or 720.384.7028
Trip costs will be around $1,600 per person, and will include airfare and registration.
Registration Process:
Upon registering, you will be asked to pay a $350 deposit to reserve your spot. We highly suggest paying by card to make sure your spot is reserved, but if you do choose to pay by check, please send your $350 deposit to the RMC Conference Office immediately after registering:
RMCUCC - Attn: Rev. Chris Gilmore
1140 W. 5th Ave
Denver, CO 80204
Funding for WRYE:
Soon, we'll be able to give a specific total cost, but the estimated top-end price is about $1,600. Note: You don't need to pay anything beyond the $350 yet if you're not able! If you do pay the full $1,600 upon registration, you will be refunded any amount above the final cost
To help offset the registration costs, the RMC Office has scholarship funds available. Because it's a set pool of funds, the amount applied to each account will depend on the total number of registrants, and how many of them require funding.
In addition, we highly recommend you work with your church to raise funds for WRYE. They may have scholarship funds for camps and events, and/or ideas on how to raise funds for the trip. Your local RMC Association may be able to help as well; all Association contact information can be found in the RMC Leadership Directory.
If, after exhausting these resources, you are still struggling to pay for WRYE, please contact Rev. Chris Gilmore at chris@rmcucc.org discuss your situation. We are confident we can work something out!
Event Leadership
Rev. Chris Gilmore
Chris grew up in Ft. Collins and began attending Plymouth Congregational Church in 9th grade. He has been involved in youth ministry in some form or another for a long time. He is currently the Senior Pastor at Sixth Avenue UCC in Denver.