Grades 6-12
Nov. 3-5, 2017
Living for a Reason: Trust, Purpose, Hope.
Camp Cost: $150
Check-In: 11/03/2017 7:00pm
Check-Out: 11/05/2017 10:00am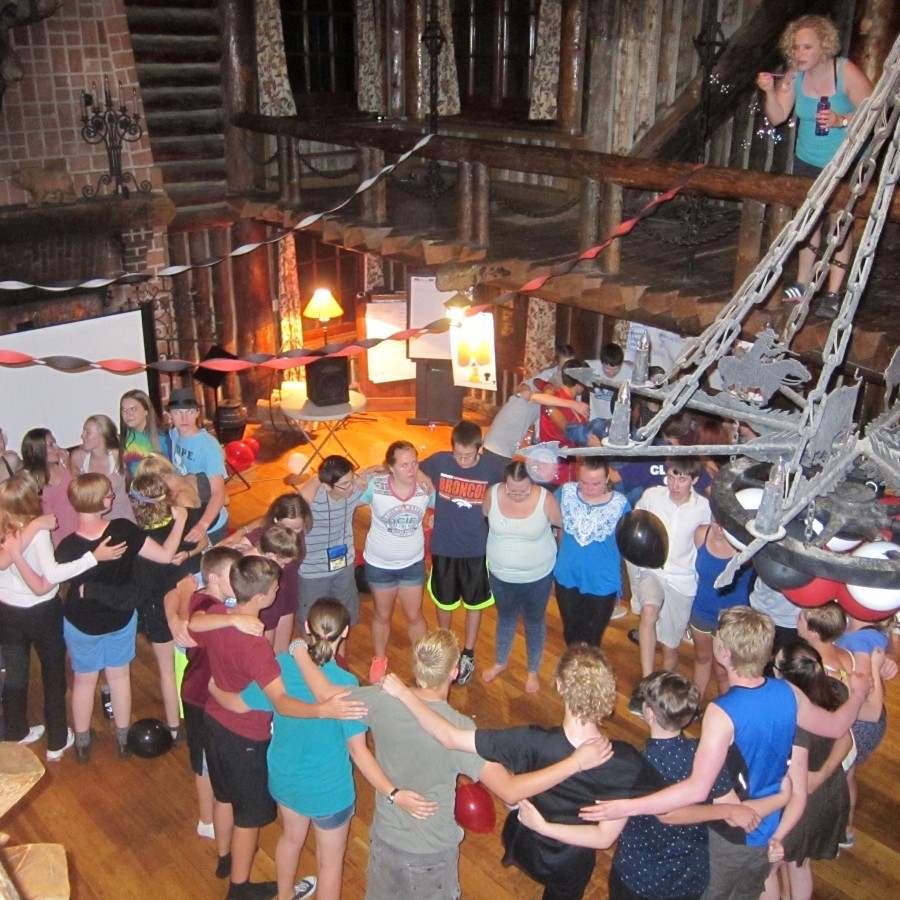 From Friday, Nov. 3 to Sunday, Nov. 5, campers in grades 6-12 will explore faith, love, global/local issues, and so much more at La Foret Retreat Center in the Heart of Black Forest.
At our Fall Retreats, we invite church youth groups to come together in order to help the local congregations solidify youth friendships at the start of the program year. As much as possible, we place youth groups in cabins together and program the weekend to allow for youth-group bonding and conversation time as well as large-group gatherings, free time, and evening events in which campers catch up with old friends and meet new ones.
If your church has a small youth group or no youth group, no worries! Send youth anyway: We have an impressive team of trained volunteer youth leaders in our conference who will be staffing cabins, leading large-group gatherings, and creating cabin communities with youth. As a result, we welcome (but do not require) churches to send an adult with their campers (most often a Youth Minister, but can be any adult with the church).
We hope you will put this in your church calendars, newsletters, and e-blasts, and encourage your youth / youth groups / youth pastors to sign up!
While this is an RMCUCC event, youth do not have to be a member of a UCC church to attend: Any and all youth grades 6-12 are welcome.
We can't wait to see you there!
Event Leadership
Rev. Chris Gilmore -- Chaplain
Rev. Chris Gilmore is the Lead Pastor at Sixth Avenue UCC in Denver, and has been planning and leading youth ministry for more than 20 years. He is thrilled to be chaplain this fall!