Grades 6-12
Nov. 3-5, 2017
Living for a Reason: Trust, Purpose, Hope.
Camp Cost: $150
Check-In: 11/03/2017 7:00pm
Check-Out: 11/05/2017 10:00am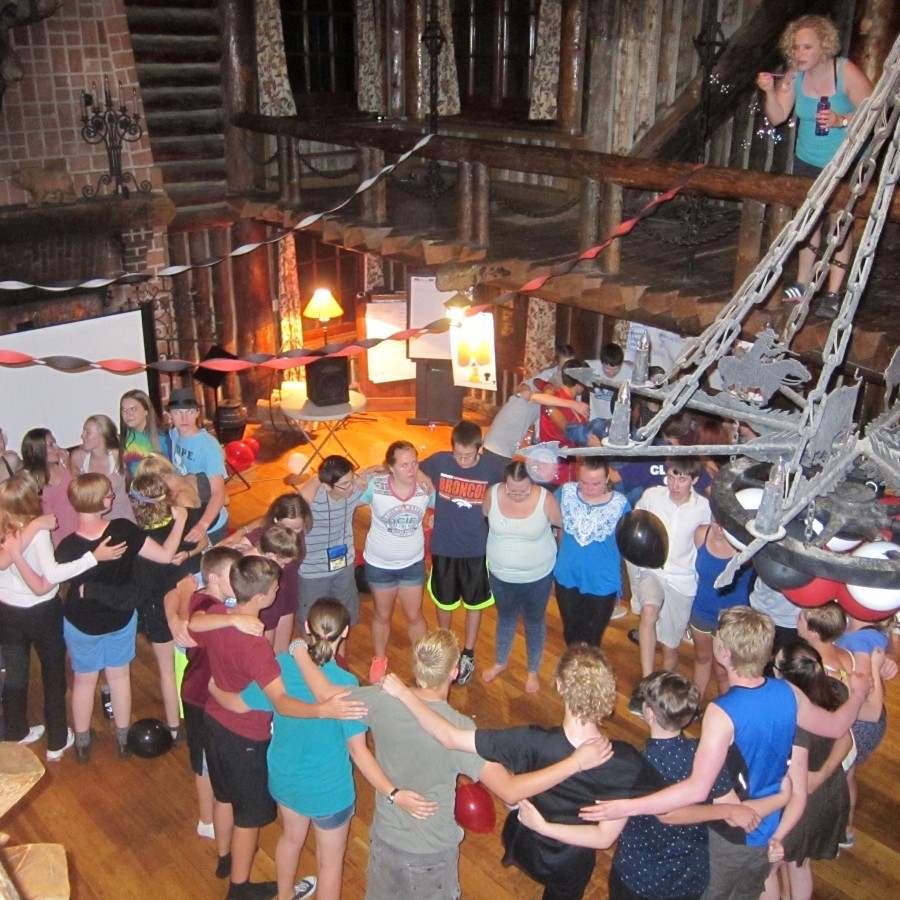 Over the weekend of Nov 3-5, campers from across the Rocky Mountain Conference will converge in the Black Forest, creating a radically loving, sacred, and joyful community. ALL youth (grades 6-12) are invited!
This weekend is about embodiment. We will try spiritual practices and find one that best speaks to each individual. We'll deepen trust—in ourselves, God, and others—and get in touch with our unique purposes for this life. Together, we'll find the kaleidoscope of things that reflect hope in the world. Make faith yours; feel it in your bones.
Through large and small group activities, we invite and inspire campers to dig deep to discern what they believe and why they believe it. By the end of the weekend, youth will have assembled a special box full of La Foret magic and reminders of God's ceaseless presence in their lives.
Our vetted, trained, and committed staff have planned a special retreat that seeks to anchor youth in faith in the midst of our crazy world. They'll facilitate powerful experiences, lead games, arts & crafts, music, worship, a dance, time in nature, and so much more.
Event Leadership
Rev. Chris Gilmore—Chaplain
Rev. Chris Gilmore is the Lead Pastor at Sixth Avenue UCC in Denver, and has been planning and leading youth ministry for more than 20 years. He is thrilled to be chaplain this fall!
Eli McCutchen—Dir. Of Youth Ministries at First Cong. Boulder
Eli grew up at La Foret, which led to her career as a youth worker. She is excited to bring 12 years of experience to the Fall Retreat. The "A-HA!" moments of discovery and personal development are some of her life's most rewarding moments.