All Ages Welcome
June 8-11, 2017
"Beloved Community. Believing Hope. Embodied Action."
Camp Cost: $350 ($275 offsite)
Check-In: 06/08/2017 4:00pm
Check-Out: 06/11/2017 11:00am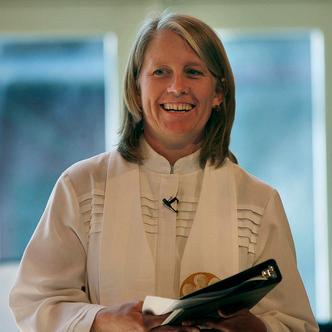 *The event formerly known as "Annual Meeting."
In 2014, we created our radical new vision. In 2015, we planted Mission Seeds around the Conference. In 2016, we Bloomed in the Desert (and in Salt Lake City!) Now, in 2017, we are excited to use our momentum to Be the Church in the name of justice, fairness, and light.
You are invited to join us for Annual Celebration 2017, June 8-11 in Cheyenne, Wyoming! We will discuss, laugh, plan, and worship together as we create the Church of the Future.
The Theme: Beloved Community. Believing Hope. Embodied Action.
Venue Information (PLEASE READ CLOSELY): Our Annual Celebration will take place at Laramie County Community College in Cheyenne, Wyoming. The venue has "Laramie" in its name, but we assure you that it is NOT in the town of Laramie! It's named so because it (and the town of Cheyenne) resides in Laramie County, WY. To recap: Annual Celebration is at Laramie County Community College, located in the town of Cheyenne, which resides in Laramie County :)
You can view a map of the venue here. The map indicates the locations of our main meeting spaces, the Dining Hall, the Residence Halls, and where to park during the meeting.
Click here to view a map and get directions to the Kiwanis Community House (our venue for Thursday and Saturday evenings).
Annual Celebration Q & A:
When and where can I register?
Right now! Click the Registration Button below to reserve your spot!
Where can I find the agenda and Program Guide?
Right here. You'll find everything you need to know in this document!
How much does it cost this year?
$350 for onsite registration, and $275 for offsite registration. Those registering offsite must make their own lodging accommodations. Information about nearby hotels is available during the registration process. As always, retired clergy and youth delegates will receive a discount on all registrations.
Will Boundary Training be offered to clergy?
Yes: Rev. Tracey Dawson of UCC Parker Hilltop will offer Boundary Training from Noon to 4 p.m. on Thursday, June 8 at the venue (room info forthcoming). All four sessions for new trainees will be offered, as will sessions for clergy needing renewal.
Are you going to offer churches a "Worship in a Box" like you did last year?
Of course: It is our gift to you! This year's worship was written by Rev. David Bahr of Park Hill UCC in Denver. Here are the components:
This "Worship in a Box" has proven to be an amazing resource year after year. Churches knew they were literally sharing worship with so many other churches in the conference! This resource is very user friendly. Anyone who is comfortable speaking and reading can use it to lead the service in their church on Sunday, June 11.
Lots more information will be posted to this page in the coming weeks and months, so check back often. We'll see you in Cheyenne!
Event Leadership
Design Team, Staff, Platte Valley Association, & YOU!